Can't you see a butterfly stomach round ground?
I drank a jar of coffee and then I took some of these
And I'm totally wired.
The Fall - 'Totally Wired'
At the moment I really AM totally wired! I've got exams in exactly two weeks and I've been pretty much living in the library, subsisting on a diet of energy drinks, black coffee and sandwiches. I'm pretty sure this can't be healthy, but I'm also well aware that I get a lot more work done in the library and I also reap the benefits academically. My highest marked essay this year was pretty much all done in the library and I think it really must be being surrounded by other people that helps. Seeing other people studying gives me an incentive to do so, as opposed to being distracted by America's Next Top Model re-runs at home (it's a guilty pleasure, alright?).

That said, I am writing this entry in one of my rare breaks. I'm inches away from being able to quote Milton's 'Lycidas' verbatim, but I haven't updated in such a long time! I thought I'd post a countdown of a few of the things that are making me happy at the moment.
10. Summer
Being able to switch from jeans to dresses? Walking home instead of taking the bus? Lighter outside for longer? It's all good and it's all a sign that summer is on its way, however rubbish English summers often are. The only downside is when ice cream vans turn their music on and I leap about a foot in the air. I'm a wuss.
As well as Glastonbury this summer, the line-up for the Sheffield music festival, Tramlines has been announced. A summer entirely devoted to music is more than good for me!
8. The XX
I heard about these guys ages ago, but since I found out they were playing Glastonbury, I literally can't stop listening to them. Here is probably their most well-known song, 'Crystalised':
7. Tube Station fancy dress parties
The day after my last exam, a friend from home is holding a London Underground fancy dress party. Being too busy to really go all out, I'm going as a convict, representing Holloway. Still, I think this is much more original than the inevitable dozens of angels that will turn up.
6. Reading for fun
Being an English Literature student, it's rare I get time to read the things I want to. That's not to say I don't enjoy what I read, but it's rarely of my own choosing. That's why I've already bought two books for when I finish my exams. One is a new book called 'The Lessons' by Naomi Alderman which I've had to force myself to stop reading after I read the first chapter. It's so engrossing. The second is a book called 'Personality' by Andrew O'Hagan, loosely based on the life of child star Lena Zavaroni, who died aged 35 following a battle with anorexia. Her voice was insanely wonderful, here's a link to arguably her greatest live performance:
5. A weekend with the boyfriend
Tom's coming up to see me this weekend and it will be so nice to get out of the library and just hang out with him. He wants us to go to the Northern Quarter so he can find a jacket, which is fine by me, as I really love...
4. Vintage clothing
I'm genuinely hooked on it. At the moment I'm holding out to bid on a blue Oxford man's shirt to wear with tights and brogues. Given my clothing addiction, I really don't think I'm going to be able to stop myself buying anything this weekend.
3. Jessica Stam
I've recently renewed my love for this Canadian model and her gorgeous feline face. Her eyes are the most intense blue I've ever seen.
2. Anything high-waisted
Shorts, trousers, skirts, jeans. You get the idea.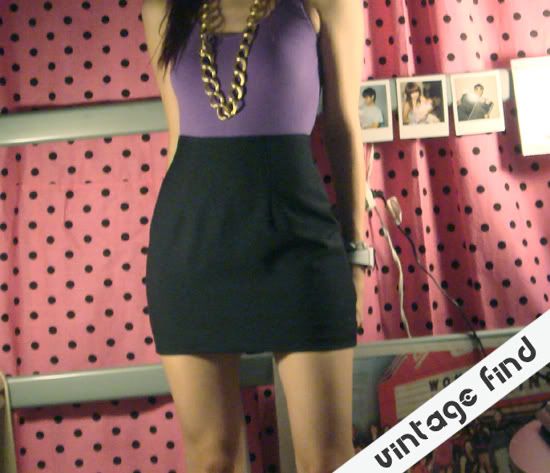 1. Katie Sketch
Former frontwoman of The Organ is the very epitome of androgyny and totally gorgeous with it. With her rich singing voice and cool stage presence, I seriously think this is the woman who could stop me liking boys forever. Listen to my favourite song by The Organ here:
http://www.youtube.com/watch?v=Tl6DAtU9oQE